Leadership
From our CEO to our Board of Trustees, our Chairman's Advisory Council to our Members-at-Large–every single member that makes up DISCOVERY Children's Museum's leadership team believes in the Museum's mission to foster a welcoming environment where all are invited to engage in playful and educational experiences that ignite a lifelong love of learning. Together, they work to make sure that children's needs for play, exploration, inspiration, belonging, and unique learning experiences are put right where they belong: FIRST.
Boyd Nelson
Chair
Cordia Energy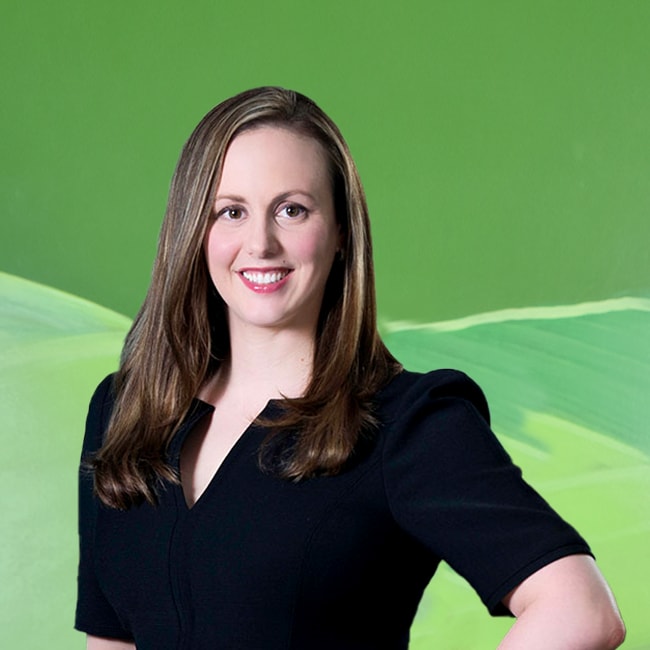 Rebecca Miltenberger
Vice Chair
Brownstein Hyatt Farber Schreck
Justin Hartmann
Treasurer
Northern Trust
Stacie Truesdell Michaels
Secretary
Fountainebleau Las Vegas
Shameeda Abdul Mumin
Scholastic Book Fairs
Taryn Bragg, M.D.
Intermountain Health
Kami Dempsey-Goudie
Accretive Consulting
Jhone M. Ebert
Nevada Department of Education
Allon Englman
Aristocrat Gaming
Megan Farnsworth
Wells Fargo
David Gravatt
Epic Creative Solutions
Jason Gregorec
Caesars Entertainment
Kevin Holyfield
MGM Resorts International
Melissa D. Kaiser
CEO
Ex Officio
Todd Lefkowitz
P3 Healthcare Partners
Ashley Levin
Community Leader
Jeffrey Miracle
MidFirst Bank
Troy Moser
MOSER Architecture Studio
Ronn Nicolli Jr.
Resorts World
Patricia Rodriguez
NV Energy
Joyce Schneider
Retired Educator
Suken Shah
Envision Marketing
Dave Thornhill
Mobilitas Insurance
Amy Timperley
Southwest Gas
Jennifer Weissman
Penn National Gaming
Judy Cebulko
Community Leader
DIVERSITY, EQUITY and INCLUSION COUNCIL
The Diversity, Equity and Inclusion (DEI) Advisory Council advises DISCOVERY Children's Museum's leadership in developing equitable practices and policies, broadening the recruitment of diverse staff members and volunteers, identifying diversity education opportunities and resources, and ensuring inclusion in its programming and exhibits.
Brian Martin
Chair
StarMax Studios
Latoya Holman
Vice Chair
The Public Education Foundation
Walter Flores – Aguirre
New York Life Insurance Company
Ericka Aviles
Ericka Aviles Consulting, LLC.
Shameeda Abdul-Mumin
Scholastic Book Fairs
Karl Catarata
Human Rights Campaign
Megan Farnsworth
Wells Fargo
David Gravatt
Epic Creative Solutions
Diversity, Equity, Inclusion & Belonging Statement
Our Commitment to Diversity, Equity, Inclusion & Belonging
Land Acknowlegement
We would like to acknowledge and honor the Indigenous communities of this region, and recognize that the Museum is situated on the traditional homelands of the Southern Paiute Peoples. We offer gratitude for the land itself, for those who have stewarded it for generations, and for the opportunity to play, learn, discover, and be in community with this land.
General Counsel
Brownstein Hyatt Farber Schreck
Chairman's Advisory Council
Judy Cebulko – Chair
Troy Moser – Vice Chair
Dan Anderson
Jan Jones-Blackhurst
Carrie Carter-Cooper
Denise Cashman
Jeri Crawford
Steve Hill – Honorary Member
Barbara Molasky
Victor Onufrieff
Peter Poggione
Candy Schneider
Jon Sparer
Mark Tratos
Ric Truesdell
From their first day of school to their first A-HA moments.
We put our kids first.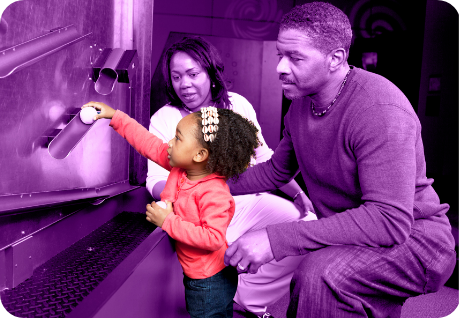 That's a FIRST made possible by the DISCOVERY Children's Museum.
As a premier educational partner in the community, we will champion collaboration that inspires every child to become an innovative thinker through the joy and wonder of hands-on DISCOVERY.