Parking
Parking is free for guests of DISCOVERY!
The parking garage entrance is located at 360 Promenade Place (off Robin Leach Lane).
Take a look at our map to make sure you're in the right place. And don't forget to bring your ticket inside the Museum with you so you can get it validated before you go! The ticket validation scanner is located in our front desk/Visitor Services area.
From their first day of school to their first A-HA moments.
We put our kids first.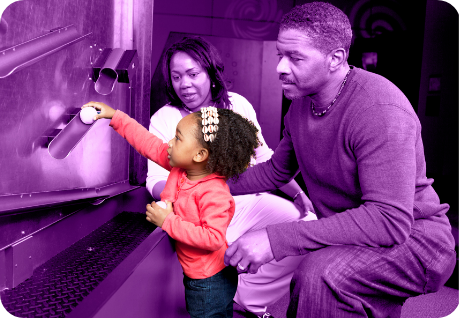 That's a FIRST made possible by the DISCOVERY Children's Museum.
As a premier educational partner in the community, we will champion collaboration that inspires every child to become an innovative thinker through the joy and wonder of hands-on DISCOVERY.