Individual Giving
You know that African proverb, "It takes a village…"? Well, it's true! And our village is made up of hundreds of generous donors throughout Southern Nevada and beyond. They understand that as a non-profit, the only way DISCOVERY Children's Museum is able to provide the diverse and exceptional programming it does is with the help of people like you.
There are so many ways you can give to DISCOVERY. We have received gifts of $5, which help keep our exhibits stocked with supplies, all the way up to gifts of $1,000,000, which fund our all-inclusive and access programs like Museums for All.
Regardless of how much you may be able and willing to give, one thing is for certain: We will make sure every single penny goes toward putting Our Kids FIRST.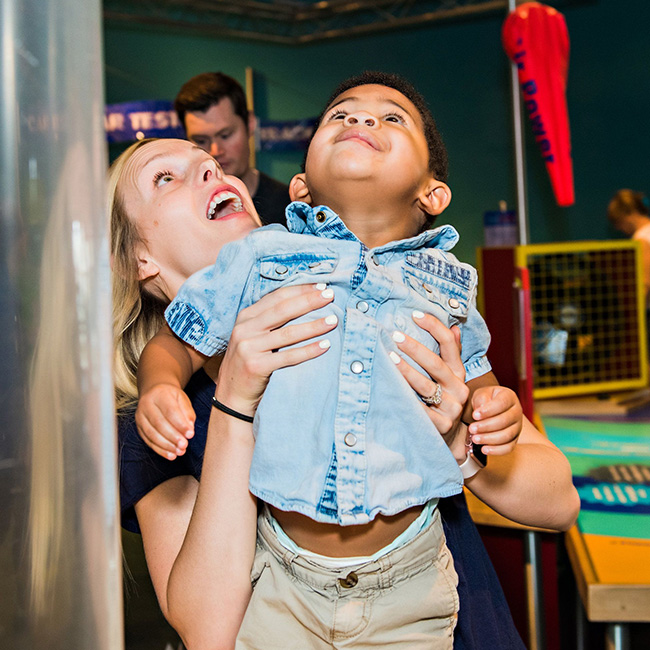 You may give by phone or mail, or online.
Send a check or money order:
DISCOVERY Children's Museum
360 Promenade Place
Las Vegas, NV 89106
Or call:
(702) 382-3445
From their first day of school to their first A-HA moments.
We put our kids first.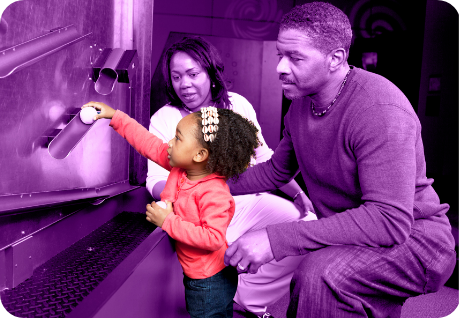 That's a FIRST made possible by the DISCOVERY Children's Museum.
As a premier educational partner in the community, we will champion collaboration that inspires every child to become an innovative thinker through the joy and wonder of hands-on DISCOVERY.