At Home Discoveries
The doors to DISCOVERY are never closed…even after hours! Enjoy these free educational videos, science experiments, and other digital resources any time from the comfort of your own home!
Science
Technology
Engineering
Art
From their first day of school to their first A-HA moments.
We put our kids first.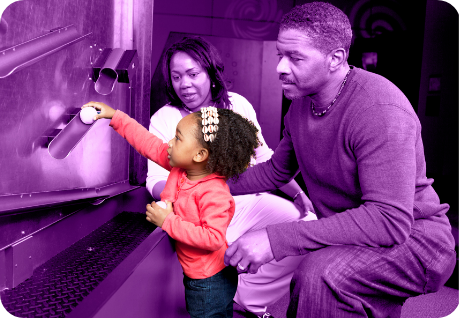 That's a FIRST made possible by the DISCOVERY Children's Museum.
As a premier educational partner in the community, we will champion collaboration that inspires every child to become an innovative thinker through the joy and wonder of hands-on DISCOVERY.