Support
DISCOVERY Children's Museum is the only place in Southern Nevada putting children's needs for play, exploration, inspiration, belonging, and unique learning experiences above all else. But as a non-profit organization, we can't do it alone. We rely heavily on the help of our community members and corporate sponsors.
There has never been a better time to make a donation to your children's museum than right now. And we've got plenty of ways for you to chip in and make a difference!
Individual Giving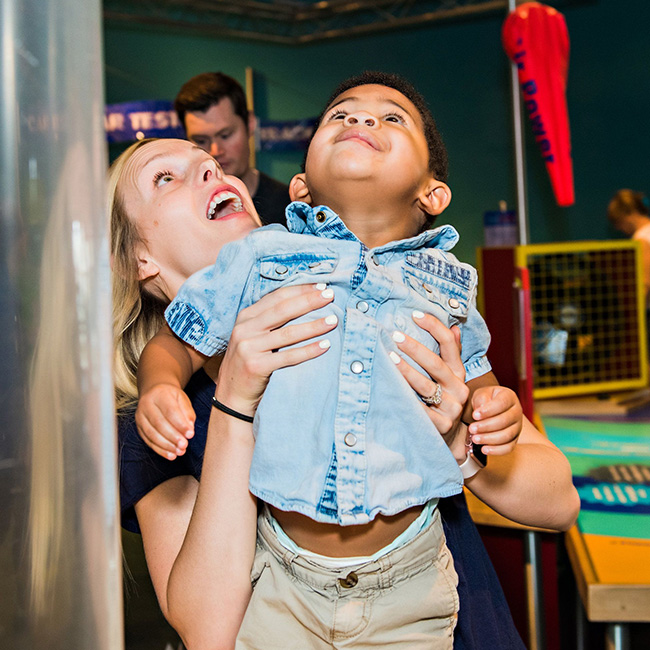 You know that African proverb, "It takes a village…"? Well, it's true! And our village is made up of hundreds of generous donors throughout Southern Nevada and beyond.
Corporate Giving
Corporate donors help DISCOVERY Children's Museum continue to offer and expand its award-winning camps and programs, as well as reach new audiences across southern Nevada and beyond.
Gift of Stocks or Bonds
Did you know that you can donate gifts of stock to the Museum? This is an easy and tax-effective way to support the Museum. By donating stock that has appreciated for more than a year, you are actually giving 20 percent more than if you sold the stock and then made a cash donation!
Volunteer
We are always looking for energetic, enthusiastic people to join our team. If you are searching for a unique and fun work environment while also making a difference in the lives of children, consider applying for one of our volunteer programs today!
Fundraising Events
Each year, DISCOVERY Children's Museum hosts three signature fundraising events which allow us to share the magic of the Museum with supporters throughout the Southen Nevada community.
DISCOVERY Store
Shopping in our DISCOVERY Store is a guaranteed way to make sure the toys and games your kids are playing with aren't just fun but also educational. We only stock our store with high quality, STEAM-based toys — some of which you won't find anywhere else.
Sponsors
The magic and wonder our guests feel when walking through the doors of our Museum–the sense of not just feeling welcomed but also an innate belonging–it's something we are incredibly proud to offer at DISCOVERY Children's Museum. Our mission is to foster a welcoming, vibrant, and inclusive environment where all are invited to engage in playful and educational experiences that ignite a lifelong love of learning. It's something we strive towards every single day, and are only able to provide thanks to the support of our incredible sponsors.
From their first day of school to their first A-HA moments.
We put our kids first.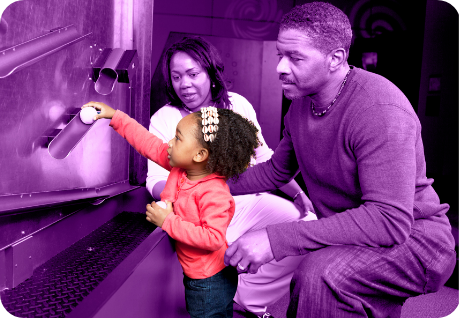 That's a FIRST made possible by the DISCOVERY Children's Museum.
As a premier educational partner in the community, we will champion collaboration that inspires every child to become an innovative thinker through the joy and wonder of hands-on DISCOVERY.