Field Trips
DISCOVERY Children's Museum provides hands-on STEAM educational experiences that can't be replicated inside a classroom (or anywhere else in town for that matter).
Teachers, supplement those rockstar lesson plans with a hands-on, interactive, field trip to DISCOVERY! Our field trip program and teacher preparation materials are designed to help you meet your curriculum goals in fun and innovative ways.
Please enjoy this virtual tour of DISCOVERY Children's Museum.
Our nine galleries are filled with hands-on, interactive STEAM educational experiences which are so much fun that kids don't realize how much they're learning!
School/Group Reservation Request
From their first day of school to their first A-HA moments.
We put our kids first.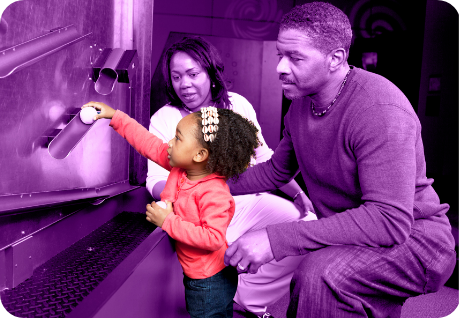 That's a FIRST made possible by the DISCOVERY Children's Museum.
As a premier educational partner in the community, we will champion collaboration that inspires every child to become an innovative thinker through the joy and wonder of hands-on DISCOVERY.