DISCOVERY Store
Shopping in our DISCOVERY Store is a guaranteed way to make sure the toys and games your kids are playing with aren't just fun but also educational. We only stock our store with high quality, STEAM-based toys — some of which you won't find anywhere else.
Perhaps the best part about shopping in the DISCOVERY Store is that because we are a non-profit organization, all of our merchandise is completely TAX-FREE! In addition, DISCOVERY Children's Museum Members enjoy 10% off retail every day!
From their first day of school to their first A-HA moments.
We put our kids first.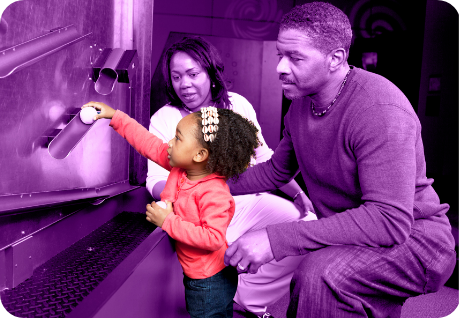 That's a FIRST made possible by the DISCOVERY Children's Museum.
As a premier educational partner in the community, we will champion collaboration that inspires every child to become an innovative thinker through the joy and wonder of hands-on DISCOVERY.