Outreach Requests
Are you hosting a community event? Would you like DISCOVERY Children's Museum to participate as an exhibitor or craft vendor? DISCOVERY Children's Museum offers free activations for children and families at events such as festivals, fairs, and gatherings throughout Southern Nevada and the Las Vegas Valley. To inquire about our outreach services, please complete and submit the form below! For additional questions or information, contact Community Outreach at outreach@discoverykidslv.org or 702.382.3445 x137.
From their first day of school to their first A-HA moments.
We put our kids first.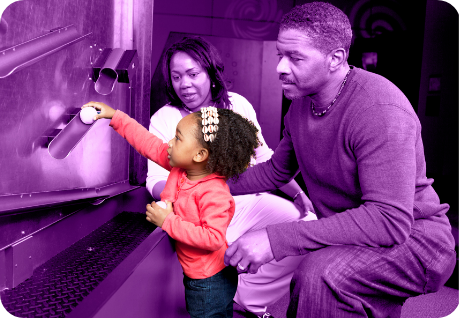 That's a FIRST made possible by the DISCOVERY Children's Museum.
As a premier educational partner in the community, we will champion collaboration that inspires every child to become an innovative thinker through the joy and wonder of hands-on DISCOVERY.