Sponsors
The magic and wonder our guests feel when walking through the doors of our Museum–the sense of not just feeling welcomed but also an innate belonging–it's something we are incredibly proud to offer at DISCOVERY Children's Museum. Our mission is to foster a welcoming, vibrant, and inclusive environment where all are invited to engage in playful and educational experiences that ignite a lifelong love of learning. It's something we strive towards every single day, and are only able to provide thanks to the support of our incredible sponsors.
From their first day of school to their first A-HA moments.
We put our kids first.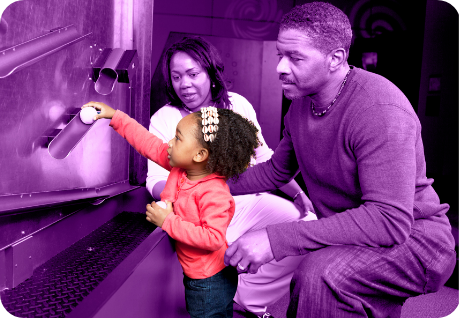 That's a FIRST made possible by the DISCOVERY Children's Museum.
As a premier educational partner in the community, we will champion collaboration that inspires every child to become an innovative thinker through the joy and wonder of hands-on DISCOVERY.