Contact Us
We love hearing feedback from the community and always appreciate hearing from YOU! The best way to reach us is via phone or shoot us an email to the department most relevant to your inquiry using the addresses listed below.
From their first day of school to their first A-HA moments.
We put our kids first.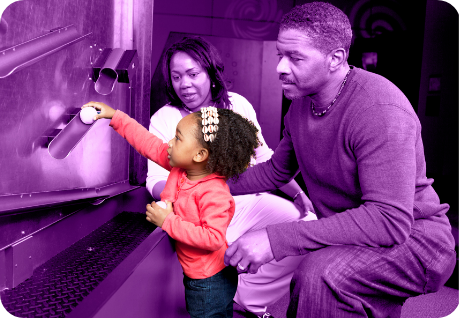 That's a FIRST made possible by the DISCOVERY Children's Museum.
As a premier educational partner in the community, we will champion collaboration that inspires every child to become an innovative thinker through the joy and wonder of hands-on DISCOVERY.