Exhibits
Explore our three entire floors packed with heart-pumping, brain-boosting, curiosity-quenching fun, adventure, and DISCOVERY. Delight in our unique interactive games and activities, found nowhere else in Las Vegas. This is your chance for an unforgettable experience, sparking joy, laughter, and a sense of wonder in both kids and adults.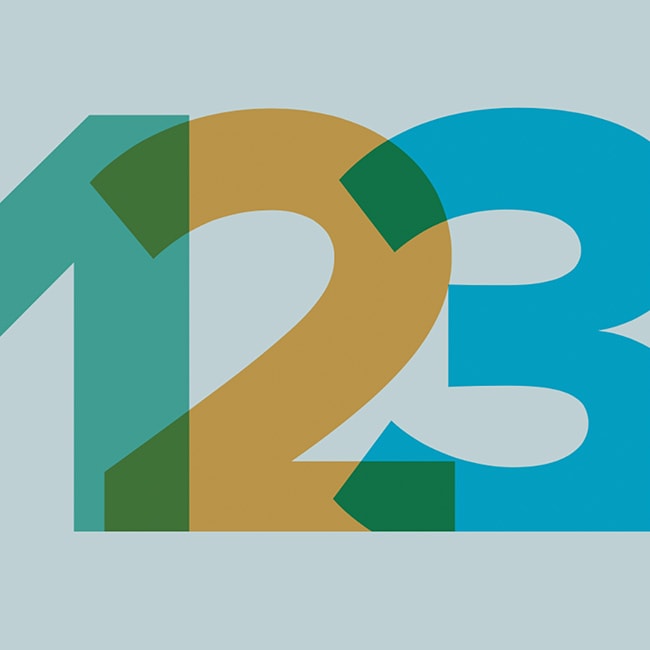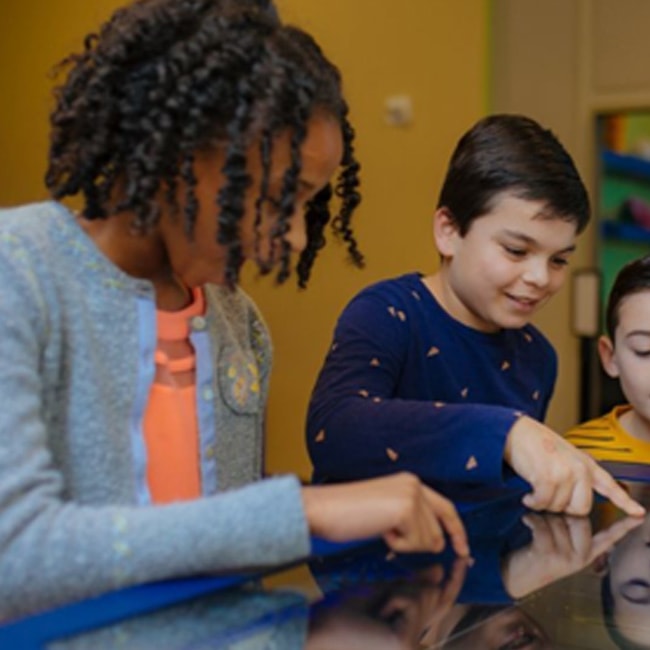 DIY meets DISCOVERY! Come visit our innovative makerspace, a first of its kind in Nevada!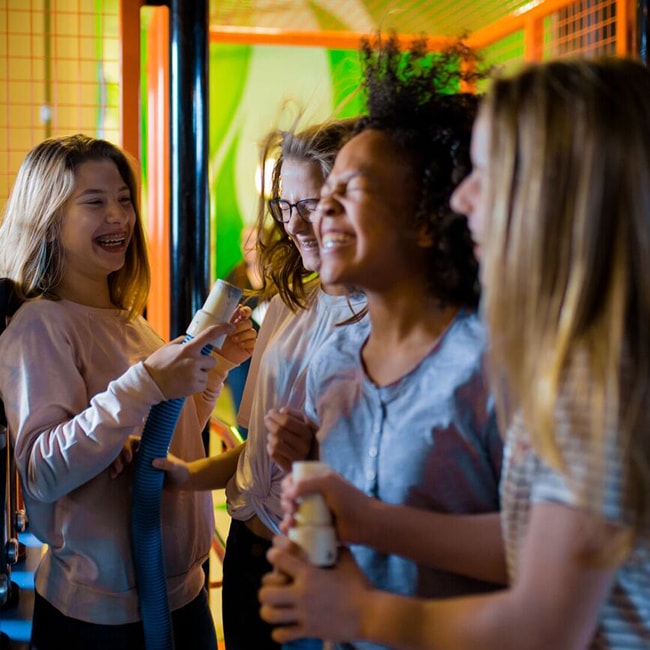 This 70-foot tower encompasses 2,200 square feet and is made up of 12 levels that ascend all three floors of DISCOVERY Children's Museum!
IMAGINATION REIGNS IN FANTASY FESTIVAL! This gallery combines a life-size pirate ship, a medieval castle, and our Riseman Family Theatre to inspire new heights of creative play, dramatic exploration, and collaboration.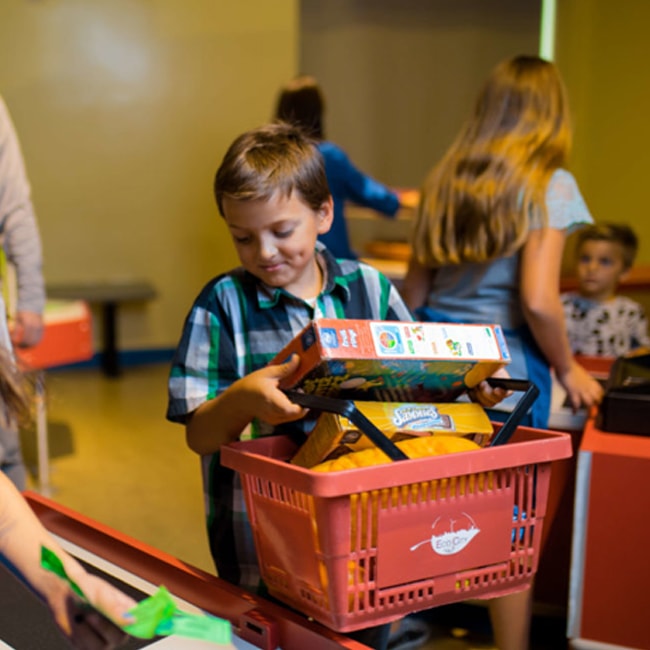 Eco City is a metropolitan and environmentally friendly mini-city filled with familiar buildings and businesses.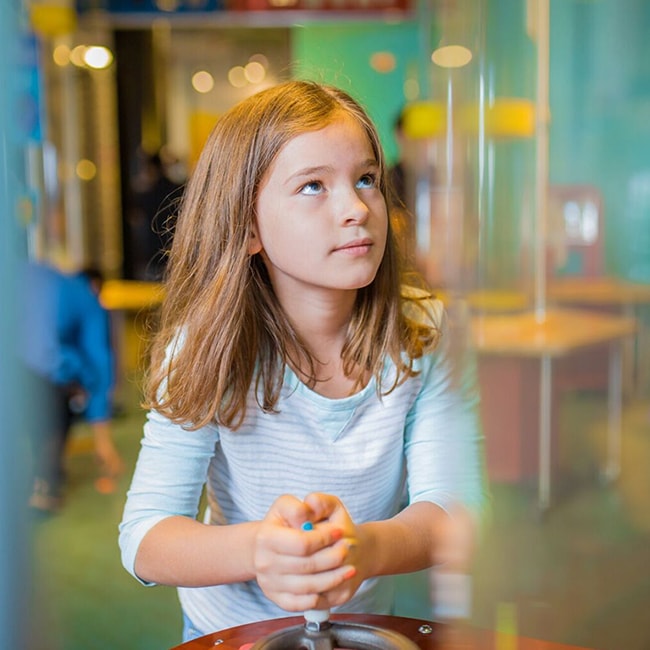 Patents pending is an environment devoted to experimentation, curiosity, invention, problem-solving, and tinkering.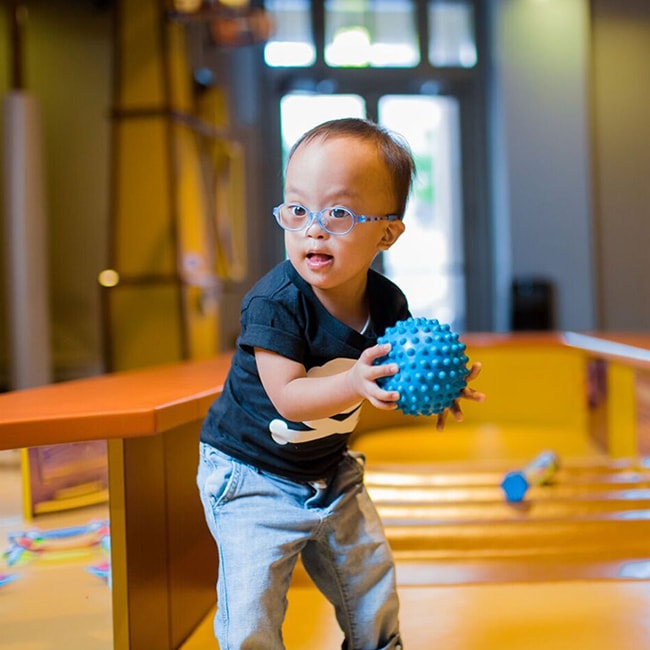 Toddler Town is a desert-themed exhibition specifically designed for our youngest visitors – little learners!
Water is power and water world celebrates water – its movement and power, the courses it finds, and the ways it interacts with objects it encounters as it flows and falls.
TEMPORARILY CLOSED FOR IMPROVEMENTS
Do you have what it takes to figure out the mystery? Solve It! is all about the art of investigation.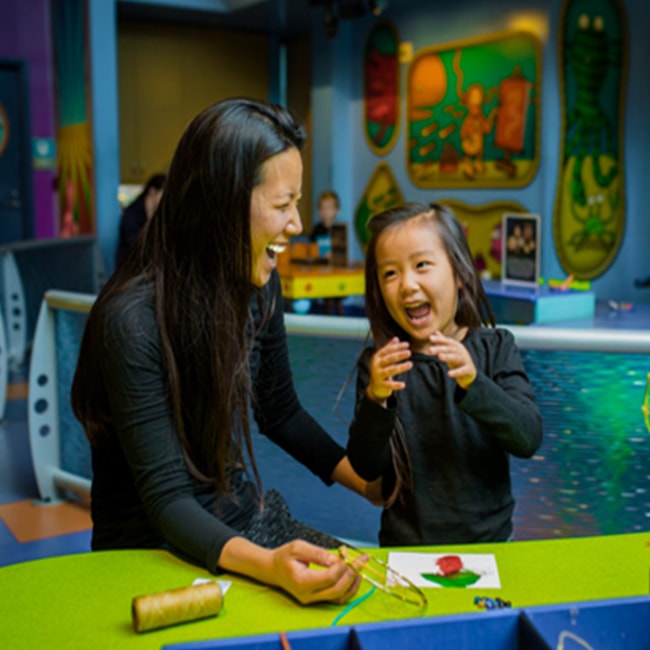 Have you ever wondered what it would be like walking into a Dr. Seuss book?
From their first day of school to their first A-HA moments.
We put our kids first.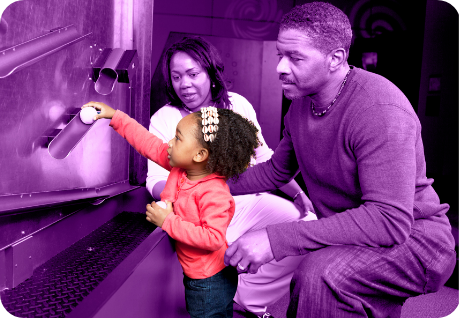 That's a FIRST made possible by the DISCOVERY Children's Museum.
As a premier educational partner in the community, we will champion collaboration that inspires every child to become an innovative thinker through the joy and wonder of hands-on DISCOVERY.