Young at Art
This whimsical, immersive exhibit teaches the "language" of art through hands-on investigations of its elements: color, line, shape, texture, space, and form!
To fuel inspiration, guests are provided with a variety of mediums, including watercolors and fluorescent melted crayons. Leave your creations on our drying rack and pick them up after your day exploring the Museum!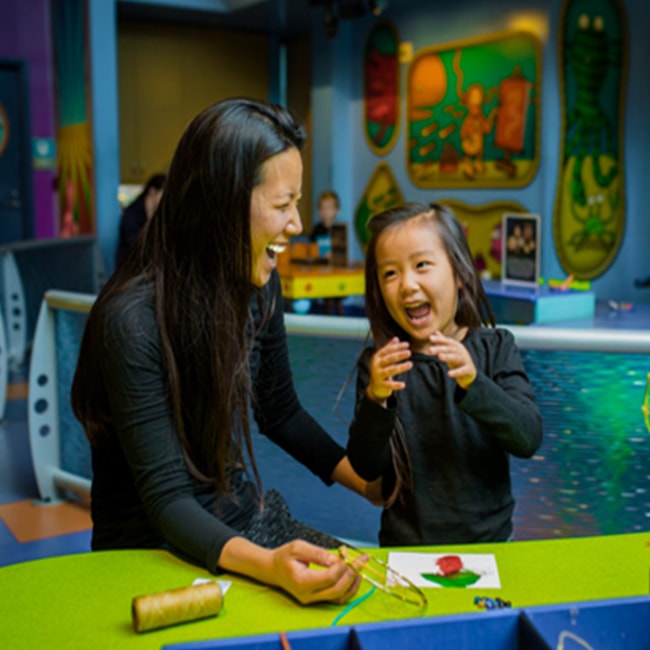 From their first day of school to their first A-HA moments.
We put our kids first.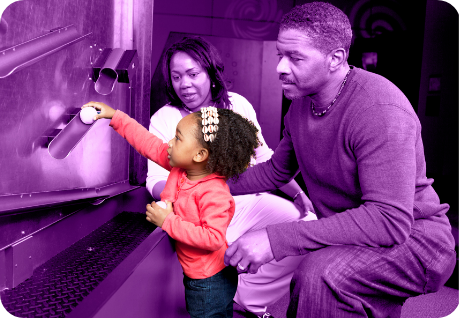 That's a FIRST made possible by the DISCOVERY Children's Museum.
As a premier educational partner in the community, we will champion collaboration that inspires every child to become an innovative thinker through the joy and wonder of hands-on DISCOVERY.