The Metropolitan Museum of Art's Met Kids site is made for, with, and by kids. It offers all kinds of creative fun for little ones.
NOTE: Link to "Learn More" is https://www.metmuseum.org
From their first day of school to their first A-HA moments.
We put our kids first.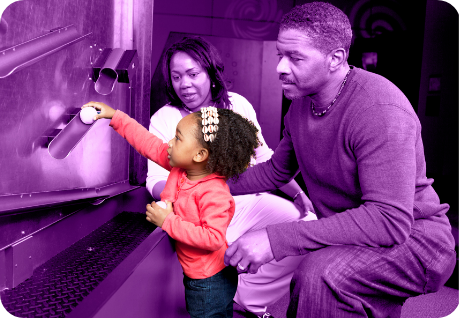 That's a FIRST made possible by the DISCOVERY Children's Museum.
As a premier educational partner in the community, we will champion collaboration that inspires every child to become an innovative thinker through the joy and wonder of hands-on DISCOVERY.