Women in STEM | Meet Sydney Hamilton
DISCOVERY Children's Museum's Kyra Lehtinen introduces us to Sydney Hamilton, an Aerospace Structures Stress Manager at Boeing in Long Beach, CA. Hamilton was the Black Engineer of the Year – 2021 Legacy Award Winner and works to inspire young girls, especially those of color, to be exposed to all of the amazing opportunities in STEM.
Music Credit: Approaching Spring by Vlad Gluschenko
From their first day of school to their first A-HA moments.
We put our kids first.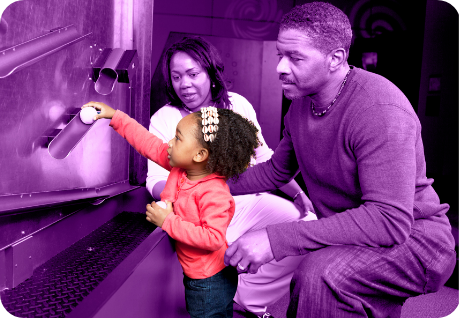 That's a FIRST made possible by the DISCOVERY Children's Museum.
As a premier educational partner in the community, we will champion collaboration that inspires every child to become an innovative thinker through the joy and wonder of hands-on DISCOVERY.