Parenting During A Pandemic
Linked below are a couple great resources from the Louisiana Children's Museum. The first is a set of guidelines designed to support you in finding ways to cope, understand how to practice self-care, and nurture your connection with your child. The second is a webinar series that demystifies mental health issues for caregivers and their children.
From their first day of school to their first A-HA moments.
We put our kids first.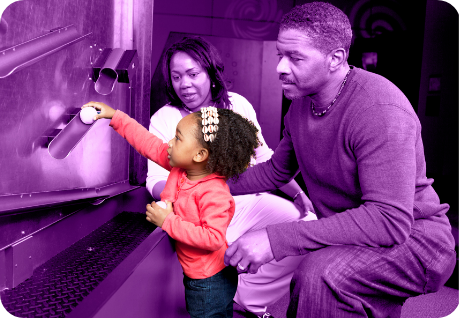 That's a FIRST made possible by the DISCOVERY Children's Museum.
As a premier educational partner in the community, we will champion collaboration that inspires every child to become an innovative thinker through the joy and wonder of hands-on DISCOVERY.