Talking To Children About COVID-19
The Association of Children's Museums has put together a list of resources for parents wanting to talk to their children about COVID-19. Click the button below to be directed to this extensive and thoughtful list.
From their first day of school to their first A-HA moments.
We put our kids first.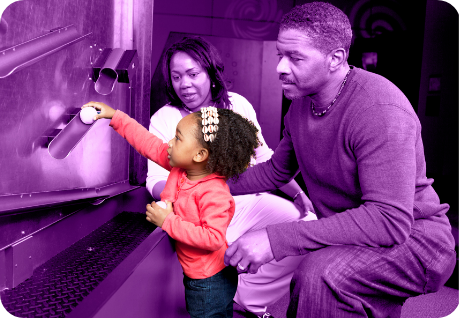 That's a FIRST made possible by the DISCOVERY Children's Museum.
As a premier educational partner in the community, we will champion collaboration that inspires every child to become an innovative thinker through the joy and wonder of hands-on DISCOVERY.