You know we love a good science experiment. We do them every day at DISCOVERY! Here are a few our team put together that are safe enough for you to try from the comfort of your own home:
Post a photo or video on social media of your little ones doing these experiments at home. Don't forget to tag us @discoverylv and use our hashtag, #AtHomeDISCOVERIES!
From their first day of school to their first A-HA moments.
We put our kids first.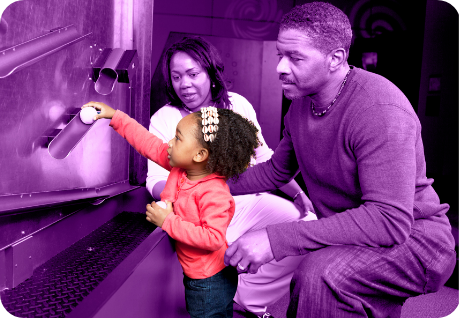 That's a FIRST made possible by the DISCOVERY Children's Museum.
As a premier educational partner in the community, we will champion collaboration that inspires every child to become an innovative thinker through the joy and wonder of hands-on DISCOVERY.