Women in STEM | Meet Myria Perez
DISCOVERY Children's Museum's Lexi Keaton introduces us to Myria Perez, a paleontologist with "fossil fever!" Learn how Perez's work sheds light on what the world may have looked like millions of years before we ever existed!
Music Credit: Approaching Spring by Vlad Gluschenko
From their first day of school to their first A-HA moments.
We put our kids first.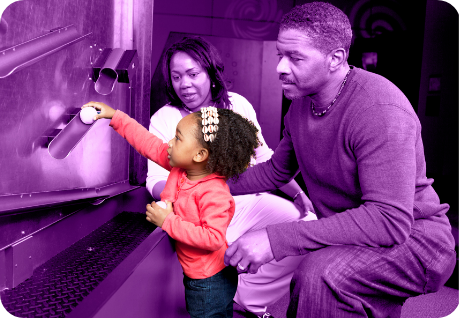 That's a FIRST made possible by the DISCOVERY Children's Museum.
As a premier educational partner in the community, we will champion collaboration that inspires every child to become an innovative thinker through the joy and wonder of hands-on DISCOVERY.