Colorín Colorado is a bilingual website that provides information, activities, and tips to help children learn to read and be successful in school.
https://www.colorincolorado.org/es
From their first day of school to their first A-HA moments.
We put our kids first.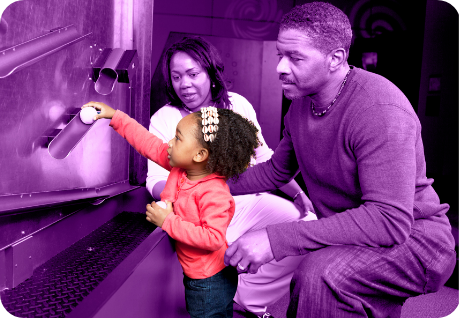 That's a FIRST made possible by the DISCOVERY Children's Museum.
As a premier educational partner in the community, we will champion collaboration that inspires every child to become an innovative thinker through the joy and wonder of hands-on DISCOVERY.