Birthday Experience Inquiry
After submitting your inquiry, please allow a Sales Coordinator up to 2 business days to get back to you by email. Please do not submit duplicate requests. Thank you!
From their first day of school to their first A-HA moments.
We put our kids first.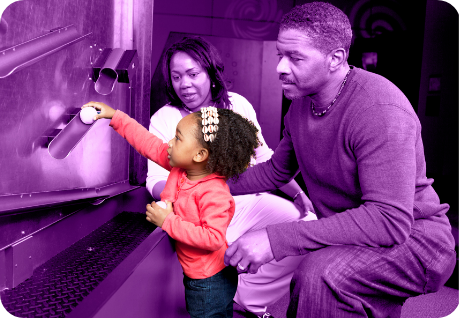 That's a FIRST made possible by the DISCOVERY Children's Museum.
As a premier educational partner in the community, we will champion collaboration that inspires every child to become an innovative thinker through the joy and wonder of hands-on DISCOVERY.