Discovery Lab
DIY meets DISCOVERY! Come visit our innovative makerspace, a first of its kind in Nevada!
The DISCOVERY Lab offers a unique learning environment and workspace designed to stimulate exploration, creativity, risk-taking, critical thinking, and collaboration through a hands-on approach. It's a place where all visitors are encouraged to dive into the design thinking process without fear of failure – in fact, failure is encouraged! Successful outcomes result from routine trial and error, and failure is considered an important stepping stone to knowledge in DISCOVERY Lab.
DISCOVERY Lab offers a variety of interactive experiences. The open-making area presents design materials that provoke inquiry, and the guided-making area provides cutting-edge technology through an interactive computer lab featuring coding and CAD software, and a workshop space featuring a laser cutter, 3-D printers, and a kiln. Special resources available for use in this space include tools for woodworking, circuitry, sewing, sculpting, ceramics, painting, and more! Special STEAM-themed workshops and camps are also presented by community artists, engineers, and tinkerers.
Makers are producers and creators, builders, and shapers. What kind of maker are you? Visit the DISCOVERY Lab and follow YOUR idea from conception to creation!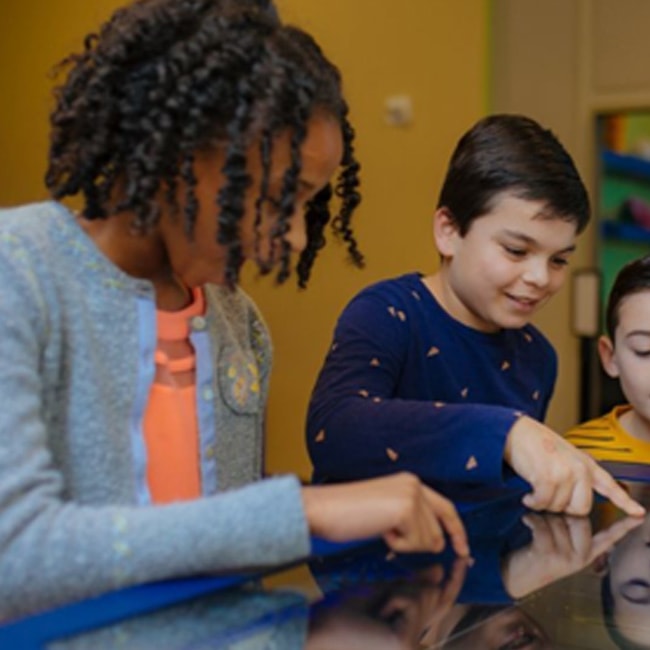 From their first day of school to their first A-HA moments.
We put our kids first.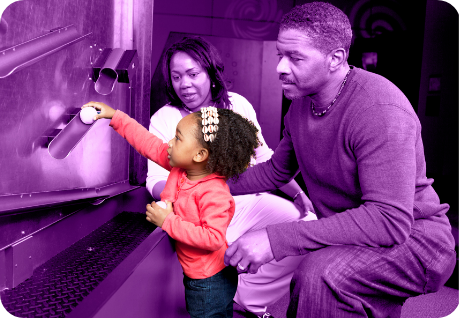 That's a FIRST made possible by the DISCOVERY Children's Museum.
As a premier educational partner in the community, we will champion collaboration that inspires every child to become an innovative thinker through the joy and wonder of hands-on DISCOVERY.