Fantasy Festival
There is no better place for Las Vegas' future entertainers to get a head start than at Fantasy Festival! This gallery houses our gorgeous Riseman Family Theatre — complete with a functioning lighting and audio booth.
It's also home to a life-size pirate ship where kids can shoot cannonballs and sail the seas, and a medieval castle where they can become kings, queens, princes, princesses, and even jesters for the day. Imagination reigns in Fantasy Festival!
From their first day of school to their first A-HA moments.
We put our kids first.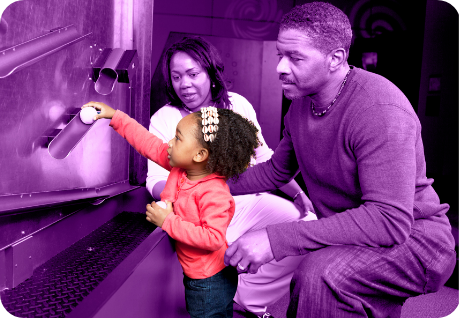 That's a FIRST made possible by the DISCOVERY Children's Museum.
As a premier educational partner in the community, we will champion collaboration that inspires every child to become an innovative thinker through the joy and wonder of hands-on DISCOVERY.