Water World
No need to bring a swimsuit; We've got you covered with our cute hooded raincoats (complete with mouse ears) to keep you dry as you splish and splash through this hands-on exhibit celebrating the power and movement of water!
Use its force to launch balls into a winding track suspended from the ceiling, feed a vortex, and create currents. Guests can also learn about some local history in this exhibit with our interactive models of the Hoover Dam, Lake Mead, and the new Bypass Bridge.
From their first day of school to their first A-HA moments.
We put our kids first.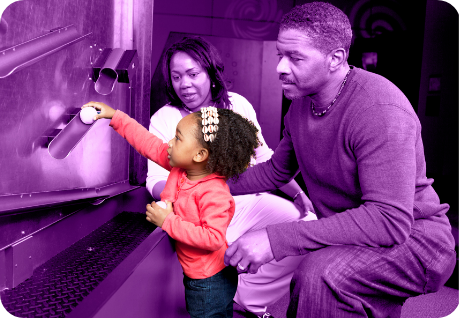 That's a FIRST made possible by the DISCOVERY Children's Museum.
As a premier educational partner in the community, we will champion collaboration that inspires every child to become an innovative thinker through the joy and wonder of hands-on DISCOVERY.