Solve It!
Do you have what it takes to figure out the mystery?
Solve It! is all about the art of investigation. Test your problem-solving skills in this interactive exhibit that invites visitors to join a team of archaeologists in solving unique mysteries. Gather clues, dig up and examine evidence, and analyze DNA samples to develop your own theories about what may have gone down.
From their first day of school to their first A-HA moments.
We put our kids first.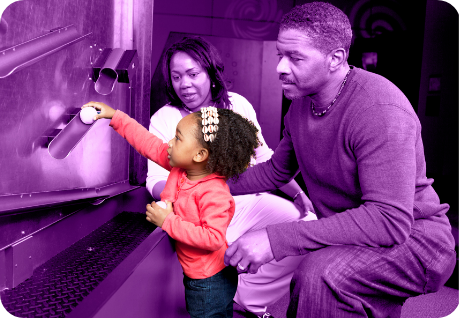 That's a FIRST made possible by the DISCOVERY Children's Museum.
As a premier educational partner in the community, we will champion collaboration that inspires every child to become an innovative thinker through the joy and wonder of hands-on DISCOVERY.